Adventure photography can be a fulfilling hobby or job.  It allows you to explore the world and see the world through a different lens.  You can capture breathtaking scenery, wildlife, sunsets, sunrises, and the night sky. A fantastic place to do this is in Portal, Arizona!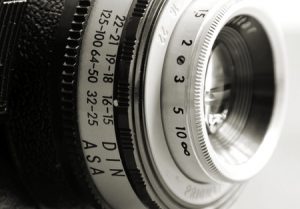 At Cave Creek Ranch
Here at Cave Creek Ranch, we offer plenty of lodging opportunities that are off-the-grid living in the Cave Creek Canyon and the Chiricahua Mountain region. Our cottages and lodges vary from different sizes and capacities for any type of party you are coming with.
What to Explore
For photographers, this is an incredible place to shoot landscape and wildlife photography. Here is what this region offers:
Cave Creek Canyon – this is located on the east side of the Chiricahua Mountains of Southeastern Arizona.  This range consists of grasslands and desert cover of the base with several different tree species at the higher elevations. During this time of the year in October and November, the fall scenery and color is spectacular. This is also where you can find many birds and other animals.
Chiricahua Mountain Range – this is a mountain range in Southeastern Arizona that is a part of the Coronado National Forest.  The highest point has an altitude of 9,750 feet above seal level and is 6,000 feet higher than the surrounding valleys.  You will find a plethora of wildlife including reptiles, amphibians, insects, plants, mammals, and birds.
What to Bring on Your Trip
Make sure you pack your different cameras and lenses because you'll find that this region is filled with opportunities for different type of photography. For more information, visit the Cave Creek Ranch.
Contact Cave Creek Ranch at 520-558-2334 to find out more information on your next adventure photography trip to this region!