Here at Cave Creek Ranch, we offer a plethora of things to do in the Cave Creek Canyon region. If you're going for a different type of bachelor party with hiking, lodging, and exploring the beautiful Cave Creek Canyon, this is the place for you!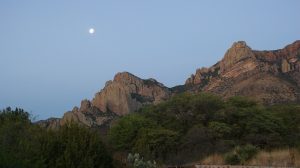 Portal, AZ Lodging
We offer thirteen different types of housing for you party. The cottages are perfectly located, and they come with fully equipped kitchens, heaters/furnaces, and air conditioning/evaporative coolers. They also have private bathrooms.
There is a three-night minimum in April and May and two nights for the rest of the year.
The Chiricahua Mountains
The Chiricahua Mountains are a mountain range in Southeastern Arizona, which are part of the Basin and Range province of the Southwest, and also part of the Coronado National Forest.
There are plenty of hiking trails in and around the mountains that are great for small groups to test their skills with. From longer hikes to short hard hikes, you can spend hours out in the wilderness.
Sky Island is a range of mountains isolated by surrounding lowlands. There are 230 miles of hiking trails with spectacular views of the mountains and other wilderness areas.
For the Bachelor Party, there are local caterers available for your event, so you won't have to worry about cooking everyday on your trip. When you book your event, you can ask for the catering details.
Cave Creek Ranch
At Cave Creek Ranch, we offer plenty of rustic cabins for your stay. Our grounds consist of hiking trails to the top of the canyon, grassy meadows, desert, and woodland.  If you're looking to get away and explore Arizona in a different way, then staying in a rustic lodge with us may be the best option for you.  Getting away from the crazy amount of communication and internet connection can be very tough when you're not in a so-called off-the-grid place.  But with us, you'll be able to do just that.
Contact Cave Creek Ranch at 520-558-2334 today!