Much news from Reed & Cave Creek Ranch!
Our book about the Canyon is terrific and has received five awards.
We're involved with the Willow Tank restoration effort.
At Cave Creek Ranch we finally got our permit, and will build a classroom this summer.
We're almost finished with repairs from the flood of September 2014, just some creek crossing work left to do
The frogs in the frog pond are now increasing by leaps and bounds!
Our January Belize trip was so much fun we're going to do it again next winter, to a different part of the country. Please let us know if you want to be added to the list.
What Is Cave Creek Ranch?
Your headquarters for an incredible natural journey to one of the most beautiful and serene areas in the United States.
Cave Creek Ranch provides an exceptional experience in an unparalleled natural wonderland. To enhance your visit, there is no access to TV, radio or cell phone to distract you.
Dozens of bird species, as well as lizards, butterflies, javelinas, deer, ringtail cats, bobcats and more are here to be studied and enjoyed.
Rick Taylor, author of A Birder's Guide to Southeastern Arizona, describes the area as "the single most diversified land-bounded plant and animal community in the United States. Many birders consider the Chiricahuas the premier birding location in all North America."
From birds to butterflies, hiking to stargazing, studying reptiles or insects, or just soaking in the wonder, we at Cave Creek Ranch are here for you. It is spectacular, no matter what time of year you arrive.
Many people don't think of coming in the Summer, but you should consider it. The birding, biking and hiking are wonderful. Come see our crystal blue skies, breathe the clean air and listen to the quiet. The skies are incredible at night, with millions of stars.
Life is too short to miss a visit. Many reservations are coming in, so NOW is the time to act on your plans. I hope to see you soon. – Reed Peters, Owner
Some Recent Visitor's Comments
"Memorable Visit! Thank you" – Mary M from Juneau, AK
"Glad to be back!" – Susan and Warren from St. Louis, MO
"Paradise gets trumped!" – Cary L from Palmer Lake, CO
"A paradise, a very calming place." – Jackie C from Big Horn, WY
"Loved all the wildlife" – Phil and Virginia W from Tucson, AZ
At Cave Creek Ranch 11 birds you are guaranteed to see here right now are:
Black-chinned Hummingbird
Broad-billed Hummingbird
Blue-throated Hummingbird
Magnificent Hummingbird
Summer Tanager
Western Tanager
Inca Dove
Lazuli Bunting
Bridled Titmouse
Scott's Oriole
Hooded Oriole
Spring and Summer in Cave Creek Canyon
Here and Waiting For You This Spring and Summer! Are You Ready?
The Frogs Are Here, The Frogs Are Here, The Frogs…
The frog pond we put in 2 years ago has at least 50 Chiricahua Leopard Frogs! It was inundated by the flood in 2014, and we feared the worst, but many tadpoles survived and have become frogs.
Reed Peters is cleaning out the pond before the egg mass of the endangered Chiricahua Leopard Frog hatches. They will hatch any day now into tiny, tiny tadpoles that look like wiggling black commas.
Readily Seen on South Fork Road
Class Room Is Coming This Summer
At Cave Creek Ranch we finally got our permit, and will build a classroom this summer, to enable us to better host workshops, retreats, and classes. Until now we've either moved furniture around in the common room or the Ranch House living room, neither of which has been a perfect solution.
With a separate classroom, groups will be able to be private without distraction, and will have facilities for projection, white boards, etc. If you know of someone looking for a special location for a retreat, workshop, class, or the dreaded "team-building," please let her or him know about this. Thanks! Due to the lack of cell-free access, participants will not be able to check their phone messages or text during sessions – class leaders will love it.
When you visit, don't forget to get your copy!
It's a beautiful book, with contributions by over 40 mostly local authors covering nearly every aspect of the canyon – the physical canyon, including geology and hydrology, the living canyon, including plants, birds, and animals, and human history from archaeology to the Apaches to early settlers to life here today.
"Cave Creek Canyon: Revealing the Heart of Arizona's Chiricahua Mountains". It has over 200 color photos and illustrations, and is on a very good quality paper with a paperback price at $19.95. Available at Cave Creek Ranch and other local businesses, by calling the Chiricahua Desert Museum in Rodeo at 575-557-5757 or going on line to Amazon.com Ecouniverse.com
It's Not Too Late To Make Your Plans Now
We are at 5000 feet elevation and the days are very pleasant, especially when the summer monsoon start in July. Sunny mornings, clouds build up, rains in the late afternoon. Sometimes, if you are lucky, you get to view incredible electric storms. It is very pleasant here then and if its too warm, drive a few minutes and you are at 8000 feet hiking in the trees and looking for that Red-faced Warbled.
The very best time to see and photograph hummingbirds is July through early September. Some years we see nine different hummingbird species. Come and enjoy them and meet our experts who will tell you all about them.
The overall birding is excellent from July-September when you can find Trogons, warblers, flycatchers [Sulphur-bellied], and a lot more.
From Sunrise To Sunset
The Glory Never Ends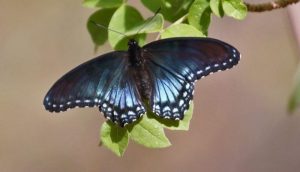 Contact Us Now For Reservations
For questions, reservations, or other inquiries you may Visit our Website or call 855-558-2334. Please mention this post when making your reservation!