Message From Reed
Welcome to this post of Cave Creek Ranch in Portal, Arizona. We hope you enjoy it. There is nothing we enjoy more than talking about our favorite place unless we are out hiking and exploring it!
It's been an exciting time at Cave Creek Ranch!
We have an upcoming trip to the West Indies which has been filled.
We have helped with the launching of The new book about Cave Creek Canyon – see below.
We are involved with an effort to upgrade Willow Tank.
We are spending a lot of time working with the Forest Service to repair 2014 flood damage.
We hope to build a classroom at the Ranch for retreats and classes
We have a new cottage
We have been very busy recovering from a flood event last September.
Please feel free to forward this to anyone who might enjoy a unique nature experience.
What Is Cave Creek Ranch?
Your headquarters for an incredible natural journey to one of the most beautiful and serene areas in the United States.
Cave Creek Ranch provides an exceptional experience in an unparalleled natural wonderland. To enhance your visit, there is no access to TV, radio or cell phone to distract you.
Dozens of bird species, as well as lizards, butterflies, javelinas, deer, ringtail cats, bobcats and more are here to be studied and enjoyed.
Rick Taylor, author of A Birder's Guide to Southeastern Arizona, describes the area as "the single most diversified land-bounded plant and animal community in the United States. Many birders consider the Chiricahuas the premier birding location in all North America."
From birds to butterflies, hiking to stargazing, studying reptiles or insects, or just soaking in the wonder, we at Cave Creek Ranch are here for you. It is spectacular, no matter what time of year you arrive.
Spring and Summer reservations are really picking up, so don't wait. Many don't think of coming in the Summer or Fall, but you should reconsider.Come see those crystal blue skies, breathe the clean air and listen to the quiet. The skies are incredible at night, with millions of stars.
Life is too short to miss a visit. Many reservations are coming in, so NOW is the time to act on your plans. I hope to see you soon. – Reed Peters, Owner
Some Recent Visitor's Comments
"Very beautiful!" – Karen and Hans S. Ontario Canada
"So many rare birds & good folks, love it here." – Darcy and Lee from Wisconsin
At Cave Creek Ranch 10 birds you are guaranteed to see here right now are:
Broad-billed Hummingbird
Blue-throated Hummingbird
Magnificent Hummingbird
Canyon Wren
Cactus Wren
Gambel's Quail
Mexican Jay
W. Scrub Jay
Canyon Towhee
N. Cardinal
Spring is Arriving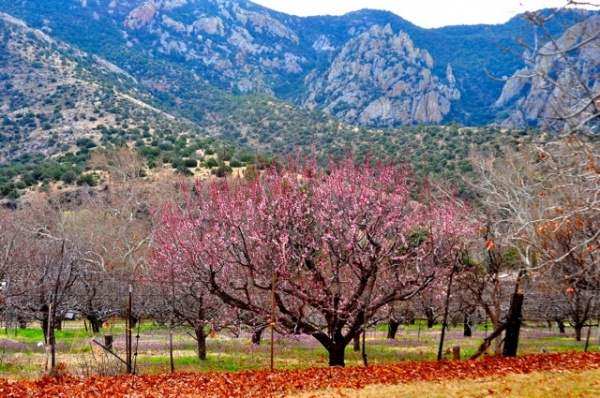 It was 74 degrees a few days ago. What is your temperature?
SORRY – JUST SOLD OUT!
We will have another trip next year – watch for it.
Special trip with Reed
Cave Creek Ranch is excited to announce a special tour at the Asa Wright Nature Centre (AWNC) in Trinidad & Tobago! This tour is exclusively for guests and friends of Cave Creek Ranch and will be personally hosted by me (Reed Peters) and will start June 12, 2015.
This Trip is organized for us by my good friend Peg Abbott of Caligo Ventures and Naturalist Journeys. Here is the description of our exciting trip:
Our tour will focus on both amazing tropical birdwatching and an exchange of knowledge between AWNC and Cave Creek Ranch staff and guests. We want to share the knowledge of conservation, hospitality, and nature that we've developed over the years at the Ranch.
Learn more about Cave Creek Ranch's Trinidad & Tobago by clicking here or by calling Caligo Ventures at 800.426.7781.
Cave Creek Ranch – Your Hummingbird Headquarters
We have Hummingbirds year round at CCR. During the winter it will only be Blue-throated and Magnificent. In early Spring the Broad-tailed and Rufous begin to arrive, followed by the Black-chinned and Broad-billed.
The best time to see the widest variety is from late July to early September. Really! (The wildflowers are spectacular too.) Surprisingly it is not normally too hot as we are at 5000 feet elevation and we often will get afternoon rains. (Be sure and bring a sweatshirt for the evening).
Later in the Summer is when we tend to see some of the more exotic Hummingbirds such as the White-eared, Lucifer and maybe even a Plain-capped Starthroat!
A few years ago a neighbor had 10 Hummer species in 24 hours!
For Years We Have Needed This Book
NOW IT'S HERE – OVER 600 COPIES GONE IN 6 WEEKS!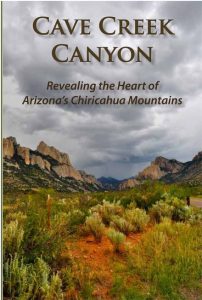 It's a beautiful book, with contributions by over 40 mostly local authors covering nearly every aspect of the canyon – the physical canyon, including geology and hydrology, the living canyon, including plants, birds, and animals, and human history from archaeology to the Apaches to early settlers to life here today. Short chapters on each subject are an introduction, with further reading by topic suggested at the end of the book. Called "Cave Creek Canyon: Revealing the Heart of Arizona's Chiricahua Mountains", it has over 200 color photos and illustrations, and is on a very good quality paper. The Friends of Cave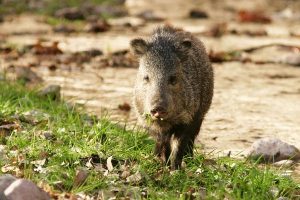 Creek Canyon produced the book, and raised almost the entire cost of production in advance, enabling us to keep the paperback price at $19.95. It can be obtained at many local businesses, ordered by calling the Chiricahua Desert Museum in Rodeo at 575-557-5757 or going on line to Ecouniverse.com Amazon.com
Friends of Cave Creek Canyon Emails
Friends of Cave Creek Canyon invites you to receive copies of our award winning monthly emails that include beautiful local pictures, education, stories and other items of local interest. Go here to see a copy of the Feb., 2015 email.
To receive these emails email mike@foccc.org with your name and email address.
Your information will not be shared with anyone.
FOCCC is a 501 (c) (3) non-profit organization, chartered in 2011, whose mission statement is "To inspire appreciation and understanding of the beauty, biodiversity and legacy of Cave Creek Canyon."
We seek to provide educational opportunities for area residents, visitors, school groups, scientific researchers and others who cherish the special qualities of our region. FOCCC is an all-volunteer organization and all donations and membership fees received are used to advance the mission of FOCCC.
There are over 100 family and 10 business members. If you are interested in joining Friends of Cave Creek Canyon go here.
Thank you for your interest. – Reed Peters, President, FOCCC
Summer time hiking in the Chiricahua Mountains
THE GLORY NEVER ENDS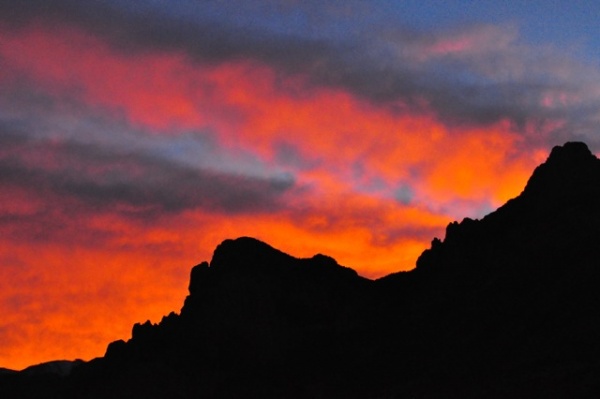 Contact Us Now For Reservations
For questions, reservations, or other inquiries you may Visit our Website or call 855-558-2334. Please mention this post when making your reservation!